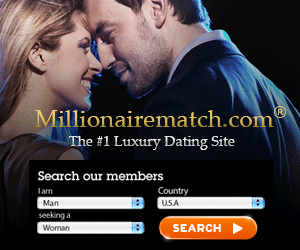 MillionaireMatch.com
- the best millionaire dating site for sexy, successful singles!
We may earn a commission if you make a purchase from the links on this page.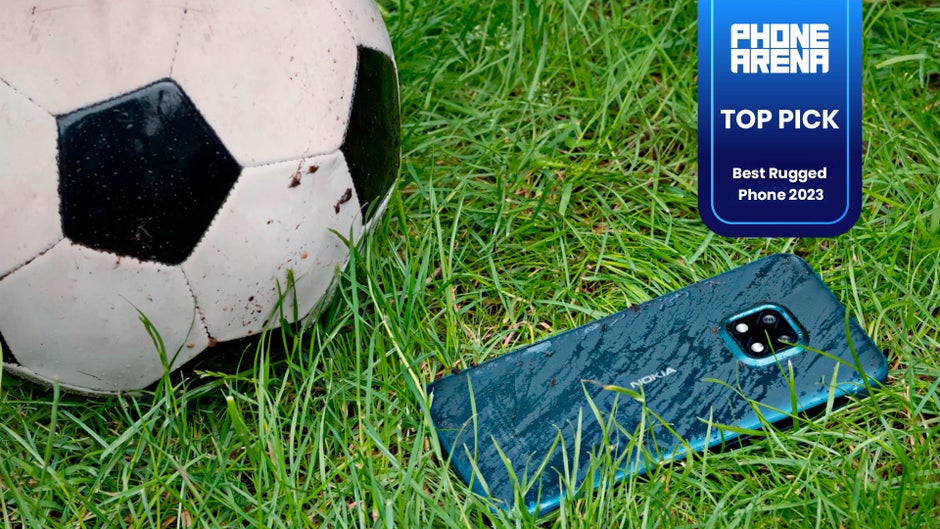 Smartphones – once plasticky slabs without much in terms of visual appeal – have evolved quite a bit over the years. They wow us with their near-bezelless construction and they sparkle with their glass-on-metal designs. Beauty, comes at a cost, however. Modern smartphones aren't really known for being durable, which is probably why making smartphone cases is a billion-dollar industry.
But the smartphones we've listed below are quite different. These extra-tough handsets won't wow you with their crude looks, but they'll probably outlive any of today's shiny-yet-fragile flagship phone.
Their looks may be why most popular manufacturers are straying away from rugged phones, and we only have a handful of brands still providing these "professional smartphones". This makes our compilation quite unusual. Here are the best rugged phones around, designed to withstand serious shock and to resist the elements!
Best rugged smartphones, a summarized list:
Motorola Defy
The Motorola Defy is your typical Moto midranger, but in a rugged housing. You can expect all the things that make Moto phones beloved — pure Android, gestures, and timely software updates. The body is IP68 certified for dust- and water-resistance and the screen is protected by a Gorilla Glass Victus panel. There's a lanyard loop on the side for some of the more extreme cases you might find yourself in with this phone.
Samsung Galaxy XCover Pro
Samsung finally decided to release a new rugged phone and the Galaxy XCover Pro is the most modern-looking phone in its class. It has a hole-punch display as the trend this year requires and its protective shell isn't too big to the point of being ugly. Despite that, the XCover Pro is compliant with a bunch of military standards for durability, so you can be confident in its ability to withstand abuse. 
The specs aren't too shabby either, an octa-core Exynos chip paired with a 4/64 RAM-storage combo and a decent battery. Sure, compared to other phones at that price it's not great, but rugged phones aren't known for their high-end specs. Compared to the rest of the devices here, that's still a pretty good deal.
CAT S62 Pro
CAT hasn't given up on rugged phones and keeps releasing new models of its ultra-durable phones. The CAT S62 Pro is more than a regular phone in a tough protective shell. It also has some extra features like a thermal camera, which some people will find very useful while on the job. But even if you don't have a need for one, it's still a pretty neat feature to have. Unfortunately, the S62 drops a couple of features the S61 had like the laser measurement sensor and the air-quality sensor. 
Unlike most phones on this list, the CAT S62 Pro comes with Android 10 and will even get Android 11 at some point. If you care about software features and not only extreme durability, this is the phone to get.
Kyocera DuraForce Ultra 5G
It's high time rugged phones started to get 5G connectivity and the DuraForce Ultra 5G is among the first. It also brings about wireless charging, which is more rarely seen on these shielded smartphones. It has outstanding ingress protection and a sapphire shield to protect the device from more than one nasty drop. Glove mode and wet mode help it work under the more stressful conditions of a professional's workday and you have a 2-year warranty with an Advanced Replacement program for a peace of mind.
It doesn't sport fancy things like a FLIR camera, but the camera is capable of shooting pictures or video in underwater mode.
Blackview BL6000 Pro
Another new entry with 5G connectivity. Blackview has been specializing in rugged smartphones since its inception, and the BL6000 Pro is the latest iteration of its aimed-towards-professionals line.
Blackview is known for emphasizing on camera sensors. The main camera on the BL6000 Pro has a 48 MP Sony sensor with underwater mode for photos and videos. The phone is also equipped with barometer and air pressure sensors for useful readings out in the wild. It only has a single speaker, but Blackview says it emphasized on low frequency response and loudness to create depth.
Doogee S96 Pro
The Doogee S96 Pro has an interesting selling point. Aside from being ultra-protected for the most testing of environments, it sports a 20 MP night vision camera. No, this is not some normal camera with over-the-top exposure. It actually uses infrared projectors and a 20 MP ultra-light sensor to capture images with an up to 20 meter range in complete darkness. Aside from that, the phone's main sensor is a 48 MP Samsung-made unit.
The phone comes with a 6,350 mAh battery and even supports 10 W wireless charging.
Unihertz Atom XL
We know Unihertz from making extra-small feature phones for the modern minimalist. But it also has a few rugged phones on hand. The Atom XL is still fairly compact, despite its name, and comes with a detachable antenna for a DMR walkie-talkie feature. So, even when out of range of cell phone towers, you can still stay in touch with the team.
It's not really a performer, but its 4,300 mAh battery will make sure you don't run out of juice anytime soon.
Sonim XP8
The Sonim XP8 is one tough phone. In fact, its maker is so confident in the reliability of the XP8 that it is offering it with a 3-year warranty. The phone's 5-inch display is puncture-resistant, while the thick, ruggedized body can withstand serious drops. As one of the very few phones with IP69 certification, the Sonim XP8 can withstand not only immersion in water but also being sprayed with high-temperature water jets. It has a battery that will last you for days, but there's one glaring problem with it. It's a very old model. Ancient chip and Android version aren't a recipe for great performance. The only reason we have it on our list is that it's one of the few rugged phones that you can get from a major carrier.
CAT S42
If the high-end CAT phones are too expensive for you, you can get one just as tough for about half the price. Of course, there are some drawbacks, like the 3GB of RAM and 32GB of storage, but there are always compromises with cheaper phones. At least when it comes to durability, you can be sure you're getting one of the toughest phones out there. What's even better, you can actually get it from the US Amazon, unlike its more expensive cousin.