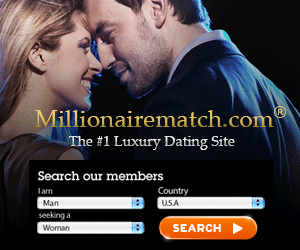 MillionaireMatch.com
- the best millionaire dating site for sexy, successful singles!
(Pocket-lint) – Star Wars: The Rise of Skywalker is now out on Disney+ and supposedly serves as an end to the sci-fi saga (that already ended twice), but if you think Disney is done printing money in the form of new Star Wars content, you'd better think again.
At Disney's Investor Day 2020, the company revealed a ton of new projects set in the Star Wars Universe, including eight new Disney+ shows and two films. The update comes as Disney is trying to repair the harm done to the Star Wars brand by the divisive final two films in the most recent Star Wars trilogy. It struck oil with The Mandalorian, however, and has already confirmed a third season of the hit show is in the works – along with two spin-offs. 
Here's everything we know about these upcoming projects and the future of the Star Wars Universe.
New Star Wars movies and shows: Everything confirmed
The Mandalorian – Season 3 (TV series)
Release date: December 2021 on Disney+
Disney+'s smash hit will return for a third season in 2021. The announcement was made at Disney's Investor Day 2020. It will presumably still be focused on Mando looking for a Jedi to train Baby Yoda, aka The Child aka Grogu, while still dealing with all the threats the galaxy has to offer. 
Star Wars: The Bad Batch (TV series)
Release date: 2021 on Disney+
The Bad Batch is a name for an elite group of Storm Trooper soldiers who have been genetically modified to make them different from their standard clone brethren. The series will see the group in action following the fall of the Republic after The Clone Wars. Check out the trailer here.
Andor (TV series) 
Release date: Likely 2022 on Disney+
We'll forgive you if you don't immediately remember Cassian Andor as the rebel spy from Rogue One. He died helping to steal the Death Star plans.
Disney is currently working on a prequel series that sees actor Diego Luna return as Andor. Alan Tudyk will return, as well, as the droid sidekick K-2SO. The series should serve as a way to fill in the early days of the Rebellion – between the rise of the Empire in Star Wars Episode III: Revenge of the Sith and Star Wars Episode IV: A New Hope – much like The Mandalorian fills the gap between the original trilogy and the newer sequel trilogy.
Disney revealed a behind the scenes look at Andor, complete with new footage at Investor Day 2020.
Star Wars: Rogue Squadron
Release date: 25 December 2023
Rogue Squadron will see Wonder Woman director Patty Jenkins helm a film about a new generation of fighter pilots under the call sign Rogue Squadron, which was made famous in the original trilogy as the group of fighter pilots Luke Skywalker led into battle against the first Death Star.
Patty Jenkins released a heartfelt video explaining why making this film means so much to her, and of course. we get to see an X-Wing at the end. 
Untitled Star Wars project by Taiki Waititi (film)
Release date: 19 December 2025
If you're unfamiliar with Taiki Waititi, he's the writer and director behind the films Thor: Ragnarok and Jojo Rabbit, for which he won an Academy Award. He also voiced the assassin-turned-babysitter droid IG-11 in the first season of The Mandalorian. In addition to that role, he directed the final episode of that season. Now, he's writing a new Star Wars film that he will also direct. The film will take place after the events of the sequel trilogy and explore uncharted territory.
Ashoka (TV series)
Release date: Unannounced
Ashoka Tano was Anakin Skywalker's apprentice in the animated series The Clone Wars before she became disenchanted with the Jedi order and left it behind. She reappeared in another animated series, Star Wars: Rebels fighting, with the Rebels against the Empire. She finally made her live-action debut, played by Rosario Dawson, in the season two episode of The Mandalorian, aptly titled The Jedi. Now the character is getting her own series.
It will be set in the same time as The Mandalorian and produced by The Mandalorian's showrunners, Jon Favreau and Dave Filoni, who created the character while working on Clone Wars. Disney said this series will crossover with The Mandalorian and the next entry in our list for a culminating "climactic" event. 
Rangers of the new Republic (TV series)
Release date: Unannounced
Set in the same time frame as The Mandalorian and produced by Jon Favreau and Dave Filoni, Rangers of the New Republic will interweave with the events of Ashoka and The Mandalorian. We're not quite sure what exactly the series will entail, since we don't even really know about a Ranger of the New Republic. Early theories point to Gina Carano's Cara Dune potentially being involved – that is if her conduct on Twitter doesn't end Carano's Star Wars acting career. 
Obi-Wan Kenobi (TV series)
Release date: Not announced, but it'll come to Disney+
Obi-Wan Kenobi is returning for an all-new adventure, and the big news from Disney Investor Day 2020 is that Hayden Christensen will be joining him to reprise the role of Darth Vader. The series will be set 10 years after the pair dueled on Mustafar in Revenge of the Sith.
It's slated to enter production in 2021, which likely means a 2022 release date, although that's unconfirmed.
Acolyte (TV series)
Release date: Not announced, but it'll come to Disney+
Disney revealed Acolyte at its Investor Day 2020 event. We know it will be set 200 years before the events of the original trilogy – at the end of a time known as the High Republic era, when Jedi were at their strongest. It's described as a mystery thriller that will feature a rising threat from the dark side of the force. 
Lando (TV series)
Release date: Not announced, but it'll come to Disney+
Lando Calrissian is an iconic Star Wars character that debuted in The Empire Strikes Back, where he was portrayed by Billy Dee Williams. The character returned recently in Solo: A Star Wars Story, but he was played by Donald Glover. But those actors aren't confirmed to be in the series. Perhaps it will be animated?
Star Wars: Visions (TV series)
Release date: Not announced, but it'll come to Disney+
This animated anthology series will feature 10 different stories set in the Star Wars Universe. Interestingly, it will use Japanese anime as the basis.
A Droid Story
Release date: Not announced, but it'll come to Disney+
Two sections of Lucasfilms that normally don't work together often – the visual effects experts at Industrial Light and Magic and Lucasfilm Animation – will work together to create this new story starring R2D2 and C3PO as they venture on a journey with an all-new hero.
Untitled Star Wars project by Kevin Feige
Release date: Unannounced
Disney announced in September 2019 that Kevin Feige – the president of Marvel Studios since 2007 – will work with Lucasfilm president Kathleen Kennedy on a new Star Wars film. There are no details on when the film will be released or what it will be about, but this seems like a no-brainer move for Disney.
Feige helped turn the Marvel Cinematic Universe into a gigantic commercial success.
The only question we have is: Will Disney bring on Feige for a one-off Star Wars movie, or maybe a trilogy like the upcoming 2022, 2024, and 2026 films, or is he going to become the defacto showrunner for the Star Wars Universe, similar to what he does for the MCU?
New Star Wars movies and shows: Everything rumoured
Solo 2 (movie)
Release date: Nothing official yet
Solo: A Star Wars Story initially bombed when it released in 2018, which led to Disney reexamining its entire strategy with the Star Wars brand.
However, in the time since its release, fans have begun to come around to the origin story of the galaxy's most famous smuggler, which led to the hashtag #MakeSolo2Happen trending on Twitter in 2019. While there's nothing to show that Disney is anywhere near development, it's worth mentioning especially since it could be easily adapted into a cheaper series for Disney+ if the fans keep clamoring for it.
New Star Wars trilogy
Release Date: 2022, 2024, and 2026 (maybe)
In May 2020, Disney announced the next Star Wars installments will hit theaters on 12 December 2022, 20 December 2024, and 18 December 2026. Then, in October 2020, Disney confirmed it wouldn't go forward with a planned trilogy from Game of Thrones' creators David Benioff and DB Weiss.
It's unclear if these two trilogies are the same or different.
Rumours have suggested Rian Johnson could be directing the next Star Wars trilogy. He wrote and directed the second film in the latest Star Wars trilogy, The Last Jedi. But, depending on your opinion of that film, you'll either be excited to see him get his own set of movies, or you'll be angry we even mentioned this rumour. We don't expect to ever see an actual Rian Johnson-led trilogy, however, as Disney seems to be considering moving away from the trilogy-arc for future Star Wars films. Plus, Johnson, who is already working on a sequel to his 2019 hit Knives Out, said himself that nothing is official yet.
Did you like this?
Then maybe you'll like our other movie order viewing guides:
We also have this rumour round-ups on upcoming MCU movies:
Writing by Maggie Tillman.