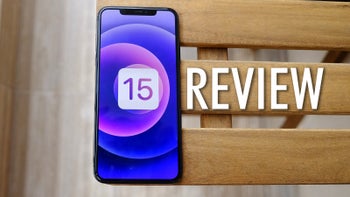 iOS 15 has just been announced at WWDC '21 at a virtual press conference that had Tim Cook and company talk all about the nitty-gritty of the next major iOS update. After last year's paradigm-shifting iOS 14, iOS 15 is yet another quality-of-life update that aims to improve the basics of iOS and enhance the core apps.
iOS 15: FaceTime overwhelming
FaceTime conversations become way more natural, comfortable, and life-like. For one, the essential video-calling app gains spatial audio support, allowing conversations to flow as they do when talking face to face. Another neat new feature is voice isolation, which prioritizes your voice over the surrounding white noise. There's a new grid view and portrait mode when FaceTiming. Finally, SharePlay lets you share experiences while on a FaceTime call.
iOS 15: Notification Summary
Notifications are finally getting reworked. Thanks to Notification Summary, a new iOS 15 feature, an endless list of notifications will no longer clutter your lockscreen, making it rather hard to discern between the important and non-important ones.

This story is developing…