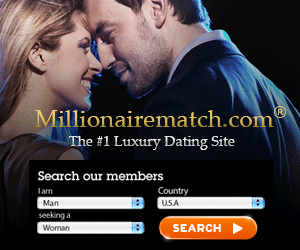 MillionaireMatch.com
- the best millionaire dating site for sexy, successful singles!
If the prosecutors succeed, the cases could remake the company, which has experienced only unfettered growth. Mark Zuckerberg, Facebook's chief executive, has described a breakup of the company as an "existential" threat. The company's stock fell 2 percent, to $277.70 a share, after the lawsuits were announced.
The case is also being widely watched as a gauge for future mergers within the technology industry, which have continued to boom during the pandemic. Last month, Facebook said it was buying Kustomer, a customer relationship management start-up, for close to $1 billion.
Facebook said the regulators had ignored important history.
"The most important fact in this case, which the commission does not mention in its 53-page complaint, is that it cleared these acquisitions years ago," Jennifer Newstead, Facebook's general counsel, said in a statement. "The government now wants a do-over, sending a chilling warning to American business that no sale is ever final."
The company has also argued in the past that the market for social media remained competitive. Executives have pointed to the skyrocketing growth of TikTok, the Chinese short-video sharing app, and new growth in Parler, a social media firm popular among conservatives, as evidence that Facebook doesn't have a lock on social networking.
The suit against Facebook shows how important the company has become for how Americans connect to one another. Its namesake product swelled to hundreds of millions of users in just a few short years. But by 2011, the landscape began to change as mobile phones came equipped with capable cameras, and posting photos to social networks grew increasingly popular.
That led to the rise of a competitive threat to Facebook: Instagram. The photo-sharing site, founded in 2010, saw early explosive growth as a company that was native to the smartphone, perfectly timed for mass adoption as waves of consumers gravitated away from desktop devices and toward the mobile computers in their pockets.